Interview O'clock
Hi! This is DJ Storm Shadow, I'm the host of the Mystical Monday Show, and its very new segment called "Team Interviews". This is where we take a closer look at one of our team members every week. The interview itself is divided into two separate parts: on air, and on the website. Due to time limitations, only 5 questions are answered on the show itself, but there are 20 other questions in the interview itself, which are always posted on our website.
Team Interviews are a fun way of getting to know all the people behind Simulator Radio, the people that help run this radio station day by day and that dedicate their time and effort into hosting shows or making sure everything stays how it's supposed to be. I hope that with this new feature, we will all have a bit of fun, but ultimately get to know each other better as a team as well.
---

DJ Decl
THIS WEEK ON THE INTERVIEW
What artist would we be surprised to find on your personal playlist?
Village People
What's your guilty pleasure song?
Fools Garden - Lemon Tree
What made you want to become a DJ?
Having started off as a video game commentator and doing this for over 5 years in a row, becoming a show host in 2010 seemed like a next logical step to this hobby of mine.
If you ever found yourself auditioning for a music reality TV show, what song would you sing and why?
That one's quite embarrassing, really. But once upon a time I made a cover of Elvis Presley's "Teddy Bear" which went viral, and that I could probably sing quite well even now. Not that I can sing, anyway. Another one would be "Man in Black" by Johnny Cash.
What's your DJ setup?
I use a Neewer NW-700 condenser studio microphone with a pop filter on a stand, some cheap desktop speakers and SAM Broadcaster as my broadcasting software.
What's the one track that never gets old for you?
Queen - Don't Stop Me Now
Name one song that got popular but you can't stand?
Justin Bieber - Baby
If your five-year-old self suddenly found themselves in your body, what would they do first?
I would climb up a high voltage line tower because that's something my parents wouldn't ever let me do when I was a kid.
Favourite flavor of ice cream?
Vanilla ice-cream with raspberry and brownie pieces.
Favourite meal?
Mac 'n Cheese.
Most beautiful place you've been to? (We'd love a pic if you have one!)
Nice, France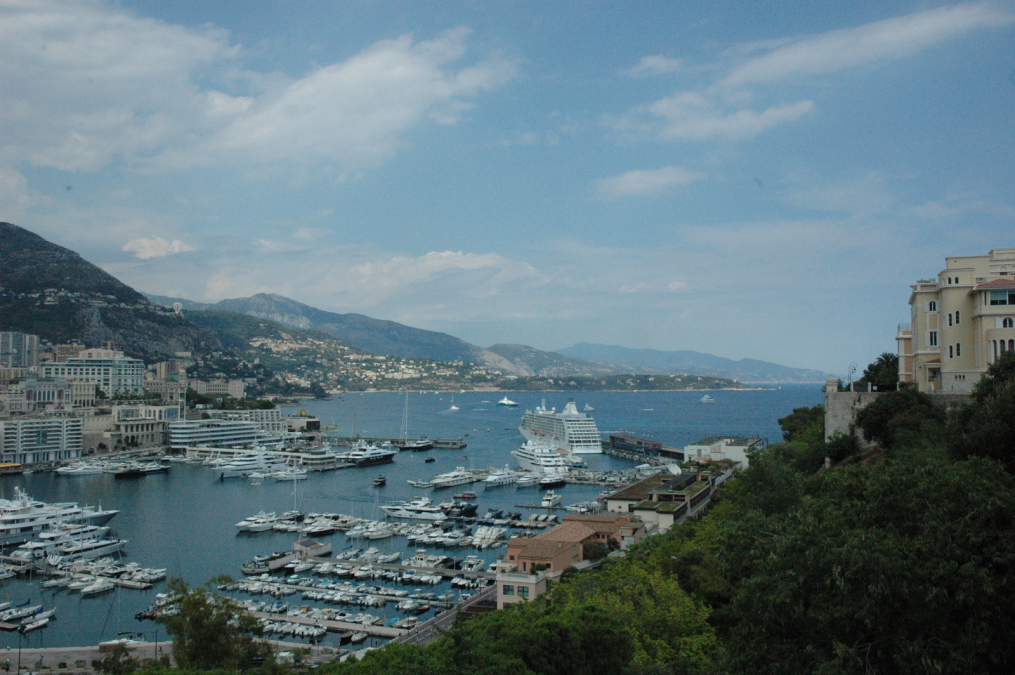 Pizza, pineapple or no pineapple?
Definitely no pineapple.
Dogs or cats? Do you have any pets? (We'd love a pic!)
Cats, of course. And I sure do. Meet Lzzy - named after Lzzy Hale of Halestorm.
Youtube or twitch?
YouTube.
Operating systems - PC/Mac, iOS/Android?
PC. Android.
Seaside or mountains? Elaborate?
Both. I prefer semi-active vacations, some time spent at the beach, however I like hiking as well. Grand Canyon was for sure a worthy visit some years ago.
Favourite sport to play/watch?
I only do eSports myself. Sometimes. I like watching female tennis and football.
Favourite color?
Blue.
Favourite drink?
Coffee.
TV shows or movies?
Depends. A bit of both.
Is a hotdog a sandwich?
Is that a real question?
---
Catch DJ Storm Shadow every Monday evening on the Mystical Monday Show!