Interview O'clock
Hi! This is DJ Storm Shadow, I'm the host of the Mystical Monday Show, and its very new segment called "Team Interviews". This is where we take a closer look at one of our team members every week. The interview itself is divided into two separate parts: on air, and on the website. Due to time limitations, only 5 questions are answered on the show itself, but there are 20 other questions in the interview itself, which are always posted on our website.
Team Interviews are a fun way of getting to know all the people behind Simulator Radio, the people that help run this radio station day by day and that dedicate their time and effort into hosting shows or making sure everything stays how it's supposed to be. I hope that with this new feature, we will all have a bit of fun, but ultimately get to know each other better as a team as well.
---
Almin
THIS WEEK ON THE INTERVIEW
What artist would we be surprised to find on your personal playlist?

I guess it would be Sean Paul or Phil Collins.
What's your guilty pleasure song?
There's quite a lot actually, but my number one must be "Haddaway - What is love"
If you ever found yourself auditioning for a music reality TV show, what song would you sing and why?
I would definitely sing the danish version of Seals & Crofts - Standin' On a Mountain Top :D
Can't really explain why, its just something me and my 2 older brothers always been joking about.
What's the one track that never gets old for you?
Erhm, I actually have two, the first one is John Mayer with "free falling" and the second one (if I may) is Rascal flatts with "Life is a highway"
Name one song that got popular but you can't stand?
"What does the fox say?"
If your five-year-old self suddenly found themselves in your body, what would they do first?
Never thought about that, but his first impression must be, " Holy BEEP!", and then he would continue to be amazed by what a gorgeous girlfriend he suddenly got, While admiring my awesome car, But of course, he would instantly tune in to Simulator radio ;-)
Favourite flavor of ice cream?
Well that must be vanilla ice cream with pieces of Daim in it.
Favourite meal?
That's no doubt the traditional danish dish called "stegt flæsk med persillesovs" which in English means something in the lines of "fried pork with parsley sauce".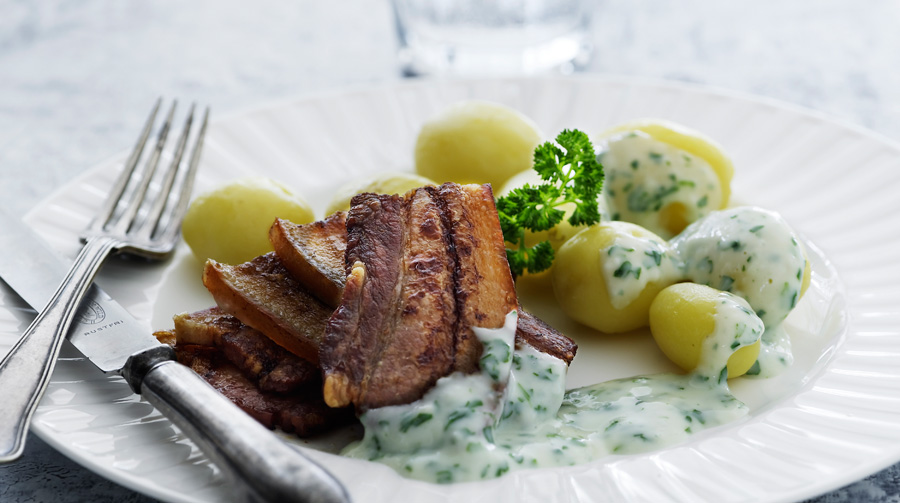 You should try it out! ;) Here's the recipe ;)
Most beautiful place you've been to? (We'd love a pic if you have one!)
San francisco!
Pizza, pineapple or no pineapple?
I've always been a huge fan of hawaii pizza, so I'd say Pineapple!
Dogs or cats? Do you have any pets? (We'd love a pic!)
Both! I've got three cats, two of them being kittens, and also a small West Highland White Terrier.
Youtube or twitch?
I have an account on both platforms, but i'm not really using it as I don't have a setup capable of recording or streaming in high enough quality.
Operating systems - PC/Mac, iOS/Android?
I've got both PC, Mac and Iphone/iOS.
Seaside or mountains? Elaborate?
That's a difficult one, I think I would prefer the mountains, I'm a enthusiast drone operator doing some freelance work, because of my passion for beautiful views and pictures, not that it isn't possible when being seaside, I just feel there's more scenic possibilities in the mountains, even though Denmark's highest point is called "Møllehøj" with a whopping 170,86 m above sea level :'D
Favourite sport to play/watch?
Well does E-sport count? :P If not, I'd say it would be rugby.
Favourite color?
Probably red, but closely followed by blue
Favourite drink?
I have a lot of favorite drinks depending on the time of the day lol :D, But if I have to choose I'd say coffee, preferably Irish, if its a weekend :P
TV shows or movies?
Movies.
Is a hotdog a sandwich?
Well I'd say no, but I guess there's a lot of different opinions on it, just like the one about bananas are they fruits or berries? :'D
---
Catch DJ Storm Shadow every Monday evening on the Mystical Monday Show!