You heard it right, Simulator Radio is happy to announce that we will be one of the radio stations in the new and upcoming game ALASKAN TRUCK SIMULATOR!

What's Alaskan Truck Simulator? Well, ever seen the TV show Ice Road Truckers? It's something like that!

It's rated RC for Real Challenge because you can get stuck in the mud or slip on the ice while delivering your hauls. You fight against ever changing weather conditions, you need to hunt for food…

Yes! You heard that right! Hunt for your own food! And watch out for the local wildlife, because they will hunt YOU!
So trucking and survival… this is a match made in heaven!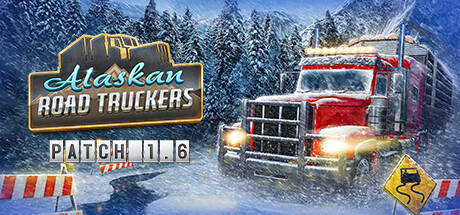 We honestly can't wait for the release of Alaskan Truck Simulator, and we're happy to provide the tunes while you truck!